Free Granite Countertop Estimates
Fireups has launched the
Free Granite Countertops estimate
solution. This estimate tool will integrate easily into any consumer website. All data collected through the estimator is collected in our proprietary lead management software which provides you instant access to the estimate data collected as well as the price presented. Check it out for your self
Estimator
First step the user selects the main format of the countertop. Individual pieces are easily added by simply adding more countertop so we provide simple building block solution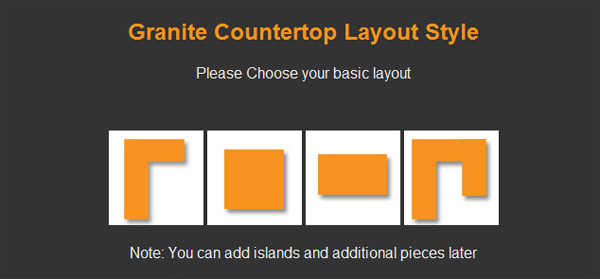 the next step is the customer adds the length in inches per the layout grid letters and sets the edge style whether its a wall edge treatment or appliance and whether or not they want a back splash.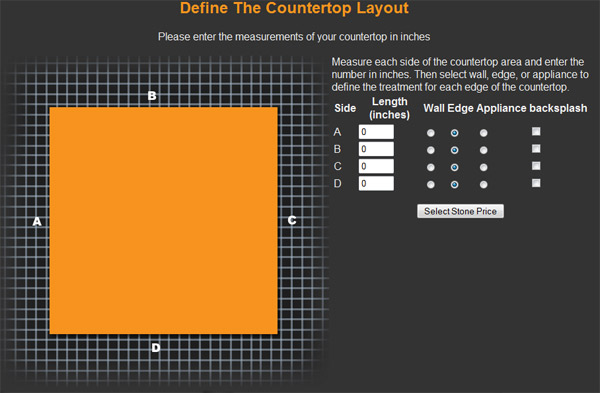 Next the customer sets the price based on current offers available as well as options they would like such as free or upgraded edges or undermount sink and faucet accessories. this is also where we collect som details concerning sink cutouts and taxes depending on state.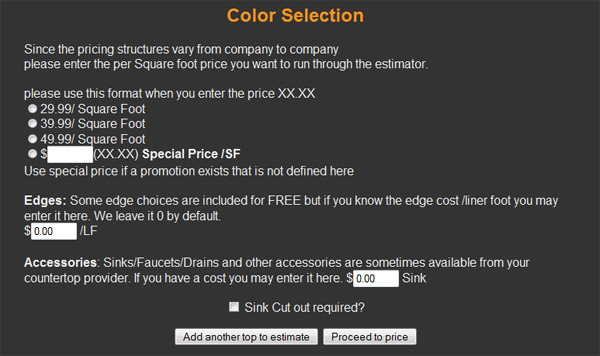 Next we collect customer information to associate the estimate and the user must agree to the terms and conditions of the estimator.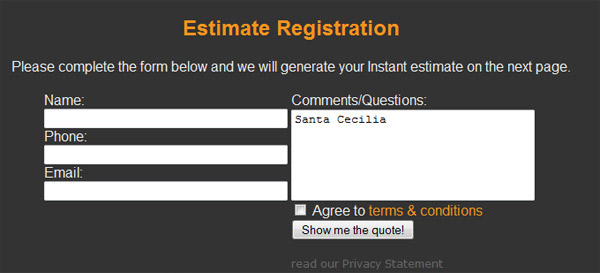 and finally we present the estimate to the customer. This estimate is also routed immediately to the local representative where they also may review the estimate and the customer is able to have a productive conversation about the estimate they have just received.

We are offering an API where we can integrate this estimator into your website where we will track and manage the estimate data for you and provide you reporting and CRM options associated to the data collected. Contact us for details. The API will enable us to pre-populate options based on the specific setting you choose such as edge pricing, /SF price and color, as well as tax, sinks and sink cutout pricing. Your are instantly notified via email of a new estimate with all of the contact information provided by the customer
FireUps® is the granite and natural stone installers source for instant exposure to local and national markets with strategically Targeted Online Marketing Campaigns and proven Web exposure. FireUps provides local online marketing services for the small to medium sized granite surface installers with a focus on the proven results that will increase your bottom line. Our teams expertise in direct to consumer marketing is second to none, and we want to share how we can help ensure your business is found by the pro-active customer who is searching for counter tops made from granite, stone, marble or other stone surfaces. Just the niche product or services you provide!
FireUps® will put your counter top product, installation service and surface remodeling company on the virtual map and generate a buzz that you could never have imagined. We focus on maximizing your return on investment through a clear understanding of your business objectives and by translating your value proposition to your customers! If you want to do more counter top installations tomorrow,
partner with FireUps® TODAY!603 617 3877