See what our customer are saying: Virginia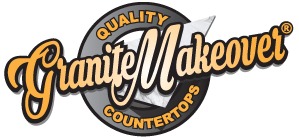 For the last 3 years, Paul and his integral part in developing my website, GraniteMakeover.com, ha

s

been the my most influential partner

s

in business. This

is

amazing, especially considering that we have never met each other in person. Granite Makeover is the driving force behind my consumer leads, it brings in at least 40 potential customers a month. From the first day I called Paul, three years ago,

through today

, he has always been genuinely interested and invested in the success of my business. He always actively listens to me and incorporates my ideas into the equation. Paul's wealth of knowledge about the Natural Stone industry and the inner workings of SEO gives him "the edge" that no one else can offer. What that means ultimately, is now you and your company have "the edge" over your competition.
-Lloyd VA
FireUps® is the granite and natural stone installers source for instant exposure to local and national markets with strategically Targeted Online Marketing Campaigns and proven Web exposure. FireUps provides local online marketing services for the small to medium sized granite surface installers with a focus on the proven results that will increase your bottom line. Our teams expertise in direct to consumer marketing is second to none, and we want to share how we can help ensure your business is found by the pro-active customer who is searching for counter tops made from granite, stone, marble or other stone surfaces. Just the niche product or services you provide!
FireUps® will put your counter top product, installation service and surface remodeling company on the virtual map and generate a buzz that you could never have imagined. We focus on maximizing your return on investment through a clear understanding of your business objectives and by translating your value proposition to your customers! If you want to do more counter top installations tomorrow,
partner with FireUps® TODAY! 603 617 3877